YOU ARE A SUPER PLAYER!
Since I added medals to Pad of Time nobody was able to unlock all of them until JimmyCarlos did it, I'm really impress since beating the game with all the characters and finding all the treasures is a really tough task.
Checking the profile of JimmyCarlos I saw that he is a truly Newgrounds medal hunter. Always good to meet a committed gamer and Newgrounds supporter 🥂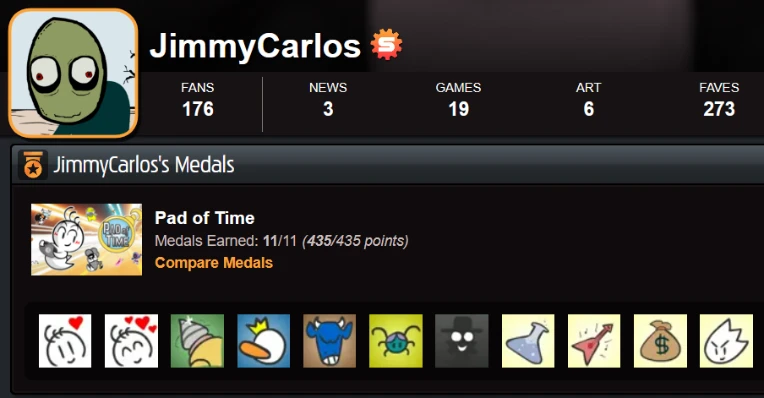 In other news the final Wii U's eShop day is 27/03/2023, so I'm doing a giveaway until that day of my Wii U games.
If you are still using this precious console, try to catch a copy before it's too late!
The giveaway is being done over this Twitter's thread